Web Content Writing Services that are high quality, affordable and fast!

*Rates and Packages Below…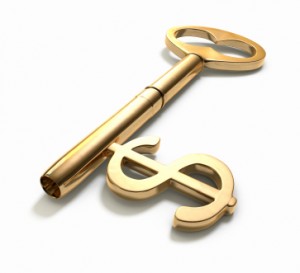 Copywriting is the key to sales!
You can design the fanciest website or, design the most elaborate brochure, but at the end of the day it's the words on the page that turn prospects into leads.
On a website, you literally have less than 10 seconds to capture a visitors attention.
At 6-Figure Websites, we value great copywriting because we know it's the difference between success and failure.

Let's face it, anyone can put up a website these days.  So it's not just about "having" a website that's important; it's about keeping the visitors of your website engaged with intriguing content, persuasive calls to action, and selling points that turn them from visitor into customer.
Chances are good that you or a friend with no professional writing skills wrote the content for your Website and/or Blog.  Chances are also good that you're not getting the results you want from your website. Sound familiar?
The purpose of your website is to:
Build a List and Obtain New Clients;
Sell Your Products and/or Services;
Up-sell Existing Clients
Increase Your Income so you can stay in business!
Communicate "regularly" with your list and visitors through your BLOG!
At 6-Figure Websites, we translate all of the great things you do for the rest of the world to hear.  We help you get your message out into the world and to be successful in your business.
Why You Should Hire 6-Figure Websites:
Many web content writing services employ multiple people with different writing skills and expertise levels; at 6-Figure Websites you get 1 experienced copywriter:  Michelle Kulp, owner of 6-Figure Websites, who is a paid provider on Elance.com as a professional ghostwriter, a former reporter for the Capital Gazette Newspapers, published author and who has over 20 years experience as a paid writer;
I have an extensive portfolio of Website Design work that I've done which includes writing the sales copy as well as numerous clients I've written e-books and e-courses for;
So you can run your business and leave the writing to the experts!
To gain new clients and customers and ultimately increase your sales!
WEB CONTENT WRITING SERVICES RATES:
1 page only -  $375
Multiple pages - $275 for the first page, and $200 for each additional page
Entire Website Content (no web design) – $997 (includes up to 7 pages); ala carte that would be $1300 — SAVINGS of over $300!
Long Sales Page Copy – $997 (see

http://lifestylesbylauren.com/

as an example of long sales page copy)
Squeeze Page/Landing Page – $750 (I can build this on a separate domain in WordPress using Optimize Press; here is an example of a client's landing page:  

http://www.utilityadvocatereview.com/ 
AUTORESPONDER CONTENT:
6 autoresponders – $600
12 autoresponders – $997 (Save $200)
24 autoresponders – $1997 (Save $400)
So hire me today and start making money tomorrow!  Click here to contact me now!

STRATEGIC BLOGGING FOR TRAFFIC: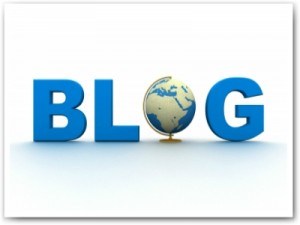 What good is having a Blog if you aren't "blogging"?
One of the biggest reasons websites don't come up on Google searches is because the website is "static" and Google hates static websites.
Google is looking for and rewarding websites that have fresh content and useful information.
Remember, Google's #1 customer is the person searching for information and Google's job is to find them "relevant" information for their search.  They want updated, useful and new information.  Not something you wrote 3 years ago!
I write 250-350 keyword rich, original articles for your website/blog.  Then I take that post, re-title and re-write it and post it on your EzineArticle.com account.  If you don't have an Ezine Article account…no worries, I can set that up for a one time fee of $75.  Becoming an "Expert Author" on Ezine articles website will bring you more exposure, credibility, and most importantly, traffic to your site!  And the great part is…it's FREE!
Therefore, for all those NON-BLOGGERS out there, I have created a variety of package deals for your website: