Looking for an Affordable Maryland Website Design Company?



I've got Great News! You've come to the right place!
I am based out of Annapolis, Maryland and I offer affordable website design packages for small and medium size businesses.  I've built websites for clients in California, Texas, Arkansas, Canada, the United Kingdom, Australia, and more!  So I want you to know that regardless of where you live, I can build your website for you…
From: Michelle Kulp

Dear Friend:
I've been running an online business for almost a decade now, www.becomea6figurewoman.com , and when I hired my first website design company many years ago to create my site, I'll be honest, I didn't have a clue about what I was doing.  All I knew was I needed to have an online presence to be able to offer my products and services to others and to make money.  Unfortunately, I didn't know what I was doing!  I ended up getting a very "pretty" and very expensive website that made me ZERO DOLLARS!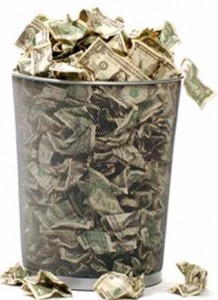 3 Web Designers and Thousands of Dollars later…I learned a lot!
Now, I want to help SAVE YOU time, money & energy so you can get your website done right the first time!
Here are the biggest lessons I learned along the way:
Website companies do

not

make money by creating a website that bring you clients and makes you money…website companies make money by selling you a website and then making sure you LIKE THE WAY IT LOOKS!
Most Website Design companies build beautiful websites because their clients love beautiful websites with lots of colors, images, borders and designs.  Unfortunately, they're just giving their customers what they want or what they "think they want".
Most Website Design companies don't know much about internet marketing, converting visitors into clients, writing copy that sells, branding, building an email list, SEO, automation,  and creating income from the website.
Most Website Designers are more like "graphic artists"; focusing in on the design of the site,

not

on the functionality or "purpose" (goals) of the site.
Most business owners who need websites don't know what they "don't know."  So they often pay for a nice looking site, that is NOT optimized, does NOT get much traffic, and most importantly is NOT making the business owner any money!
Would you rather hire 6 different people to take care of your entire website design project OR would you prefer to hire just 1 person to take care of it ALL?
The fact is, most intelligent business people don't "know" what they need or what it takes to put up a fully-functional website that actually makes them money, brings them leads and gets them traffic.
Think of building a website like building a little like building a house. 
You hire a Contractor and then he hires subcontractors to get the job done (electricians, plumbers, drywall experts, painters, engineers, etc).  When it comes to Website Design, we are the General Contractor and the Subcontractors ALL IN ONE!

We do the work of 6 people you would otherwise have to hire individually:
Website Designer (WordPress Installation with Premium Theme)
Copywriter (Most Web Designers do not write Content for the website)
SEO Expert (keyword research and strategy so you can get found)
Graphics Artist (Google Friendly Design and Professionally Designed Header)
List Building Expert (Grow your email list using automated technology which turns your subscribers into a client waiting list!)
Social Media Expert (Connecting your Website to the most important Social Media sites like Facebook, Twitter, and Linked In!  We also do

Custom Facebook Fan Pages

to help grow your list and increase your income.)
Let 6-Figure Websites, a Maryland Website Design Company, build your NEW SITE  with the lay-out and functionality that is proven to:
GROW YOUR EMAIL LIST and communicate automatically with your list;
GET YOU CLIENTS Great sales copy (copywriting) makes all the difference in the world because you only have a few seconds to capture a visitors attention.  The purpose of your site is to build a list of "potential clients" and to make you money.  The beauty is that if you have the right sales copy and systems in place, then you will get visitors to give you their email address and that's how you begin building long term relationships.  It's all about TRUST!
MAKE MONEY WITH YOUR WEBSITE – Regardless of what industry you are in, there are unique ways to monetize your website.  So instead of just having an "informational" and/or a "nice-looking" website that makes you ZERO dollars you now have a new stream of income!
MAKE UPDATES YOURSELF:  With WordPress (the platform I use to  build your site), you'll have the "keys to your own castle" so you can update your website EASILY any time you want. The great thing about WordPress is that once we create your website you'll have the ability to add pages, add blog posts, edit content, remove content and whatever else you need to do with just about all of the content in your site…without any knowledge of HTML code. You have control!
Most unsuspecting Business owners pay enormous amounts of money for websites THAT DON'T EVEN WORK!
At 6-Figure Websites, we build websites that work because they make you money and they bring you the "Right" Customers!
3 Reasons Why you need an EMAIL List:
 Reason #1: Announcements –As your business evolves with new services, new products or even new websites, you'll need a way to tell people about it.  Or perhaps you're doing a special event and you want to invite people to that event.  How about giveaways and contests?  You get the point, having a list is an easy and direct way to communicate with people who are interested in what you're doing!
Reason #2: Customer Follow-Up –Do you know who your best customer is?  Your existing customers; with this type of list you can follow up on previous purchases, add bonuses or special gifts and get feedback from them.  It's better to be proactive with your customers than "reactive".
Reason #3 – Work Less, Make More –I have 3 words for you:  Automation, Automation and Automation.  It's all about having a system in place so you don't have to work that hard.  When you have an automated system that can communicate with your list, you'll save precious time and energy as well as making more money because of how easy it is to communicate with your list.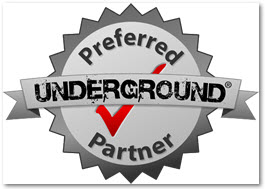 In this business, TRUST is a big factor!  That's why I've partnered with Yanik Silver and became one of his "Preferred Partners" so my clients know that I have the highest integrity, value and customer service!
 Hopefully, you've downloaded my eBook, "TOP 10 WAYS TO MAKE MONEY ONLINE (on the right side bar)…

…and you can see how whatever industry you're in, if you're not monetizing your website, then you're leaving money on the table.  A lot of money!
I want you to think of 6-FIGURE WEBSITES as your "1-stop" shop for website design.

Instead of hiring 6 different people to do 6 different jobs that are all critically important to the success of your website, you can hire one!
Take a look at our Website Design Packages and see which one is right for you.  We have affordable prices for everyone!
You can also take a look at our Portfolio to see many of our client's website design projects!
I look forward to working with you and helping you create your income-generating website!
Sincerely,
Michelle Kulp
Chief Web Designer and Visionary